From fun and trendy metals and polaroids that teens love, to traditional albums and wall portraits that will make mom happy…we have it all! Here are some of our top products for teens. Contact us for a full product menu and pricing!
"It's so hard to choose!" "I love them all!" Face it, teenagers today are soooo photogenic. So trust me when I say it will be almost impossible to pick just one favorite from your teen or senior session. Albums are the perfect solution. We offer many sizes and styles to fit any budget.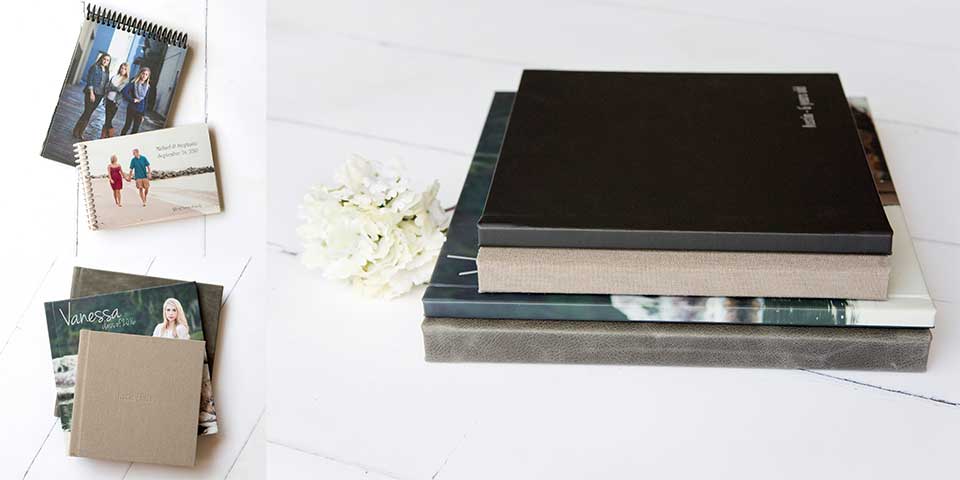 Our line of metal prints are modern and funky. Great for dad's desk at work, or your teen's nightstand at home. These are double-sided aluminum prints that are free-standing and frameless.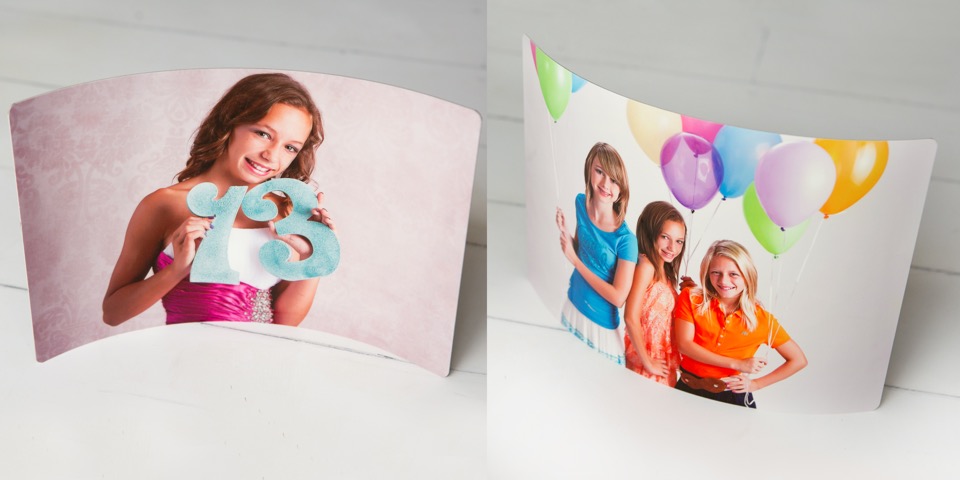 A la Carte Prints & Polaroids
Mini polaroid prints are a blast from the past. Perfect for hanging in a school locker or on a bedroom mirror. Purchase the magnetic photo wire for a fun way to display these in your teen's room or dorm. A la carte prints come in any size you need and are each mounted on art board to prevent warping in frames and are sprayed to protect against finger prints. Portrait sheets are available too, but must be all the same image on a sheet.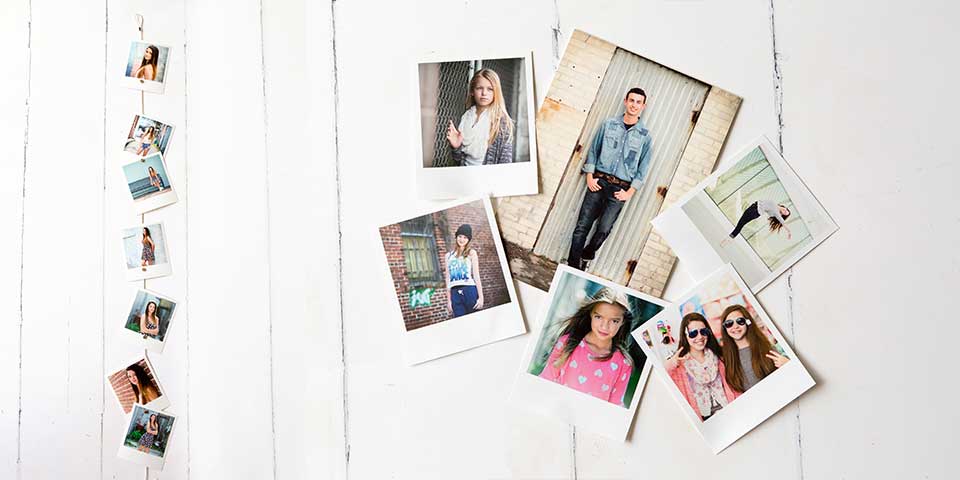 Collages are a great way to display multiple images at once. I offer 4 types of collages. The 16×20 and 20×20 collages hold up to 9 images. The Storyboard is a 10 inch by 20 inch collage that can hold 3-5 images. It comes mounted on a wood plaque and is ready to hang vertically or horizontally. The Memory board is the skinny sister to the storyboard with dimensions of 5 inches wide by 30 inches long. It looks best with 5 vertical images and is great for that small empty wall space in your home. Finally the Expressions Collage is the smallest at 4 inches by 10 inches. It holds up to 4 images and comes with an easel for table top display.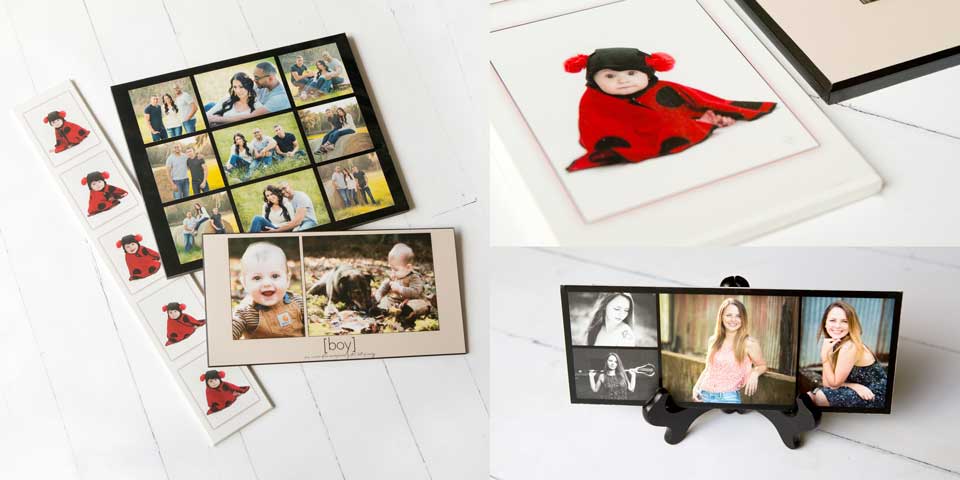 Announcements & Invitations
Do you need gradation announcements or Quinceanera invitations? We offer beautifully designed, press printed announcements and invites that can be customized to match your images. Earn 25 free grad announcements with every $200 you spend on other products!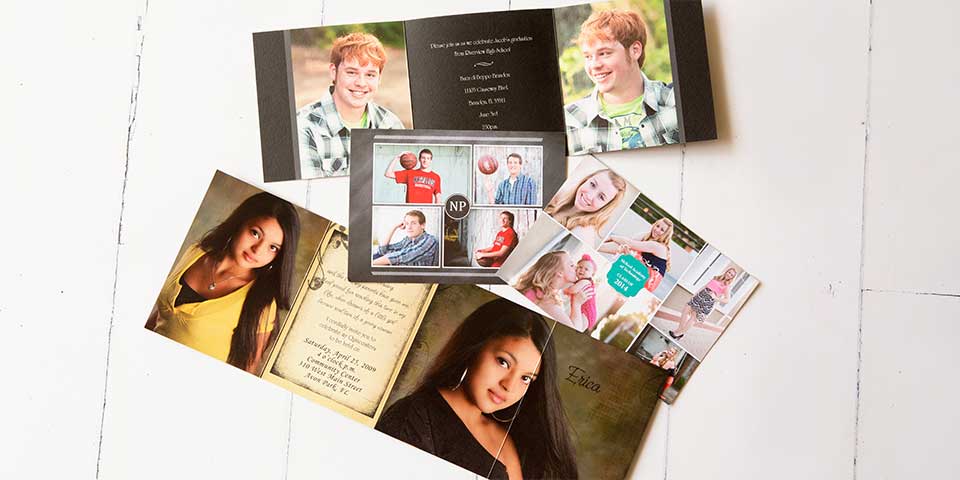 With the purchase of the $400 Digital Collection, you will receive a usb drive of all your session's images. You will also receive a $200 print credit that can be used toward the purchase of all prints, albums, cards, etc. Files are not available a la carte.